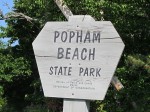 Maine is known for having some of the best beaches in the U.S. While you have many to choose from in the Portland area, about an hour north of Portland is a beach that suits all ages. Popham Beach State Park is the perfect destination for singles, couples, and families.
Check the website (www.maine.gov/doc/parks/parksinfo/popham/pophambeach.shtml) before visiting. When the tide is high in peak hours, beach space is limited. You're better waiting until the tide is going out to ensure you have space to spread towels and blankets on the beach.
Popham Beach Details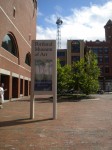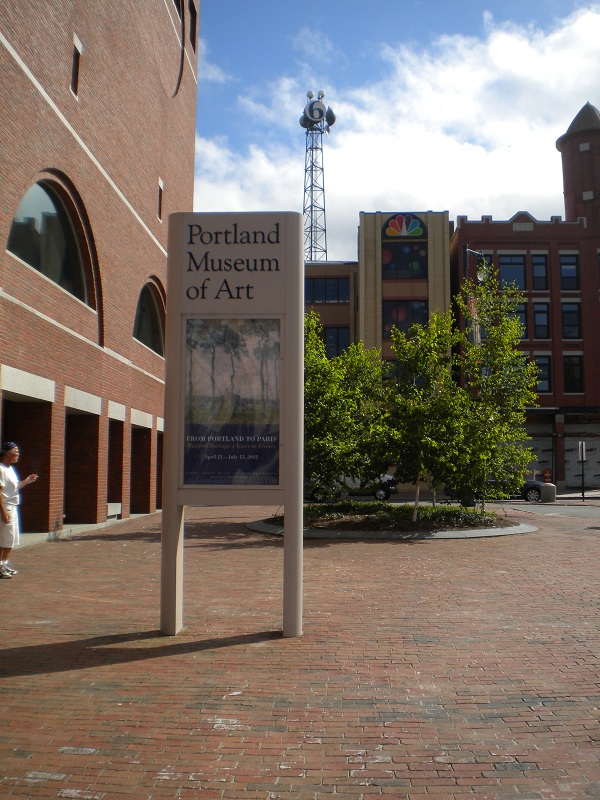 The Maine Art Museum Trail is worthwhile to anyone passionate about art. This art trail spans 167 miles and includes seven Maine art museums along the coast and as far north as Bangor. Most visitors to Maine head for beaches, but you can mix a day at the beach with another day at Portland-area art museums. Three of the museums are either in or within 30 minutes from Portland, and this makes it easy to visit all three museums in one day.
Ogunquit Museum of American Art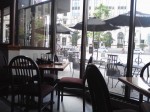 I read reviews and saw some very good, and some very bad, reviews for a place called David's Restaurant. This always makes me nervous, as I usually trust in rave reviews and wind up extremely disappointed. I'm happy to say, David's was far more than I ever expected.
The Service
While dinner service begins at 5 p.m., we arrived 30 minutes early, because we'd been walking all day in hot weather. The hostess graciously seated us, but she did explain that we'd have to wait until 5 p.m. to order dinner. In the meantime, they had reasonably priced Happy Hour specials.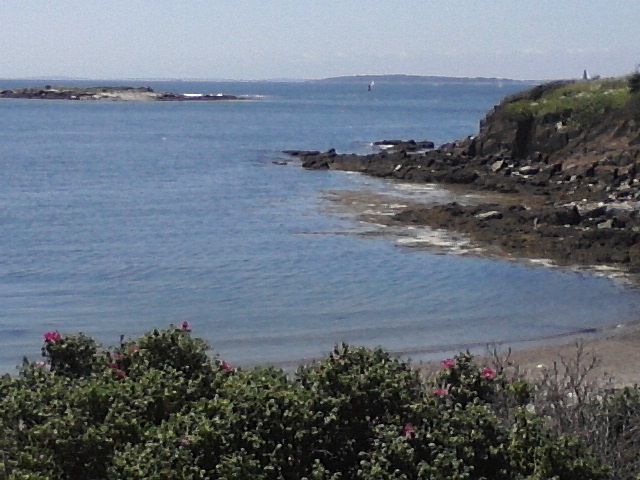 Avoid Portland's congestion and head 40 minutes north to Bailey Island. This is a Maine vacation paradise you shouldn't overlook. The quieter setting is ideal for true rest and relaxation where you can leave your doors unlocked while you wander down to the beach and not worry about crime.
Must-see Attractions
At two miles in length and no more than a half-mile in width, you might think Bailey Island is too small for any notable attractions. This is completely untrue.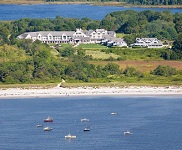 With all the magnificent things to do and see in Portland, Maine, you are sure to need a luxurious place to sleep. The Inn by the Sea is located just fifteen minutes from the vivacious city of Portland, Maine with an entire acre of white sandy beaches and sparkling aqua blue waters. Voted as the world's best hotel in 2011, by the Travel Magazine, the Inn by the sea offers you a luxurious stay of spacious quest rooms, elegant suites, or cozy fully furniture cottages making it the perfect attraction in all of Maine. Whether for couples or the whole family, this is the resort to stay at.
Portland Maine is known for its beautiful scenic landscapes, forest covered mountains and spectacular rocky coast. The picturesque coast is covered in sandy beaches that offer fun in the sun for the whole family. Maine is home to some of the world's loveliest beaches with tidal pools and temperate surf. Here are some of Maine's famous beaches:
• Old Orchard Beach – this is one of the most popular beaches in the area. It has seven miles of sand, amusement parks, food and games all next to the beach. The low surf makes this the best spot for swimming, taking in some sun, and playing in the sand. The boardwalk has many family style restaurants with hotdogs, pizza, French fries, or cheeseburgers. There are rides and video games and so much more to do at Old Orchard Beach.
The Portland International Film Festival is a cultural and diverse festival for all who celebrate film and cinematic excellency. It draws an audience of over 35,000 and is the biggest film event in Oregon, in February annually. Premiering over 100 international shorts and feature films in Portland each year, the festival experience includes parties, visiting artists, and much more festival entertainment.
Portland Maine is a gorgeous city is a great place to visit. Whether you are taking a family vacation or a romantic getaway, there is so many different and exciting things to do, there is sure to be something to please everyone. Some things to do in Portland are:
• The Children's Museum & Theatre of Maine – this is a place where children's imagination can be free. It is part play museum and part playground. Challenging kids' social and motor skills, creative and cognitive thinking with themed and interactive exhibits. What a better way to spend the day then discovering and learning at the Children's Museum
Rich in history and culture, you will discover three centuries of art and architecture at the Portland Museum of Art. Enjoy a beautiful display of intricate buildings, vibrant artwork and rich architecture. With more than seventeen thousand objects, the Portland Museum of Art is the biggest museum in the state of Maine and is a vital historical resource for all to visit. Explore an ever-changing world of fine arts, exhibitions, educational performances, lectures, family festivals, art classes, musicals performances, and much more when you visit the spell-binding Portland Museum of Art.
When you think garden, you probably think spring and summer, right? Wrong….Coastal Maine Botanical Garden in Boothbay Harbor is open year round for all visitors. So, don't think just because it's a garden and you're not visiting Portland, Maine in the spring or summer that you can't come and see a captivating display of beauty. Coastal Maine Botanical visitors prepare to be wowed by what some are calling "The Miracle in Maine." You will want to visit this spectacular garden that is full of phenomenal surprises year-round over and over again. Don't wait for this magical wonderland, come and see it today!