Maine Art Museums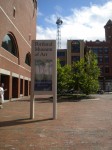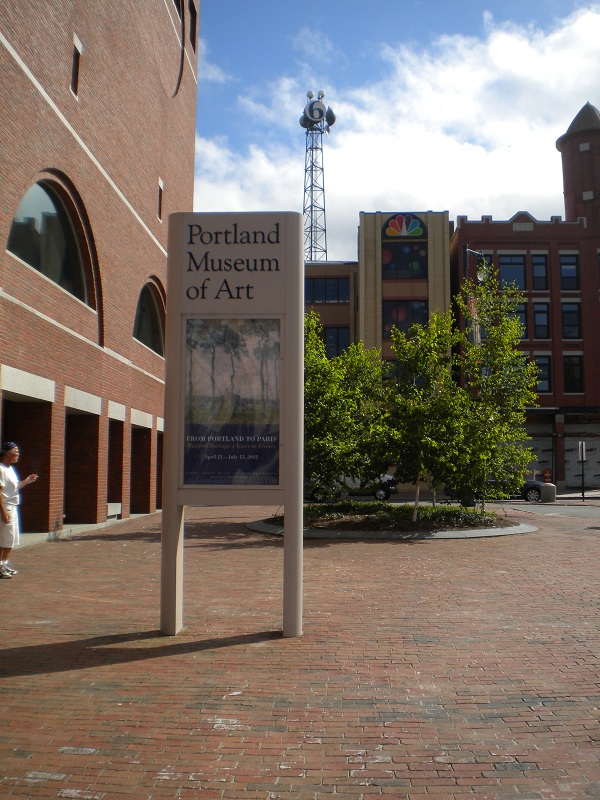 The Maine Art Museum Trail is worthwhile to anyone passionate about art. This art trail spans 167 miles and includes seven Maine art museums along the coast and as far north as Bangor. Most visitors to Maine head for beaches, but you can mix a day at the beach with another day at Portland-area art museums. Three of the museums are either in or within 30 minutes from Portland, and this makes it easy to visit all three museums in one day.
Ogunquit Museum of American Art
Located about 30 miles south of Portland, the Ogunquit Museum of American Art is one of the smaller museums you'll visit. One of the highlights of this museum is the Sculpture Court. This spacious room houses American sculptures, but most importantly, floor to ceiling windows offer amazing views of the ocean. There are 1,600 graphics, oil and watercolor paintings, photographs, and sculptures. Artists on display include Isabella Howland, Reginald Marsh, Augustus Saint-Gaudens, and Carl Walters.
The museum is open seven days a week from 10 a.m. to 5 p.m., from May 1st to the end of October. 2012 pricing is $10 for adults, $9 for seniors and students, and children 11 and under are free. To reach Ogunquit Museum of American Art, take Route 1 to Shore Road and the museum and parking lot are on the left.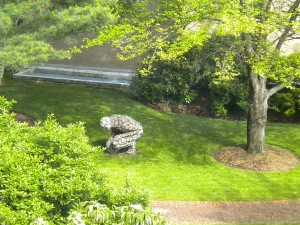 Portland Museum of Art
From the outside, the Portland Museum of Art looks like a standard, modern museum. Step inside and the architecture blows you away. Much of the museum is set inside the historic McLellan House, built in 1801, and the details are not to be missed. When viewing the works of art in these rooms, don't forget to look up, or you'll miss some amazing details.
The museum takes up four floors, plus a ceramics display in the basement near the food court. You'll see paintings from well-known artists like Monet and Gaugin, some photography, sculptures, and unique sculptures in the outdoor garden area. There are also many Maine artists on display. Interactive stations throughout the museum allow you to learn more about the art and its artist.
Photographs within the museum are prohibited in many of the galleries, and you cannot post pictures you've taken in the permissible rooms on commercial websites. Additionally, you must turn off your cell phone when you enter the building. They also enforce the rule on not being within 18 inches of the paintings and other works of art, so watch your children closely.
Portland Museum of Art is in the center of the city at 7 Congress Square. Parking on the street is challenging, so you're better off heading to the parking garage about 1/4 mile down the street. The museum is open year-round from Wednesday to Monday from 10 a.m. to 5 p.m. (9 p.m. on Friday night).
Admission is $12 for adults, $10 for seniors and students, $6 for 13 to 17 year olds, and free to anyone 12 or younger. If Friday night is an option, visit the museum between 5 p.m. and 9 p.m. and enjoy the museum for free.
Bowdoin College Museum of Art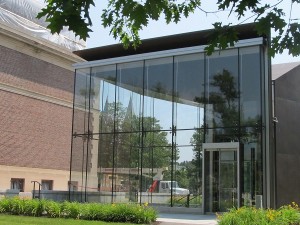 The Bowdoin College Museum of Art is in Brunswick, about 30 miles north of Portland. It's pretty easy to overlook this museum at first. The entrance is a huge glass structure in the center of the college campus that leads to the underground level of the museum. Parking is on the street, but there are plenty of spaces when college isn't in session.
The museum is actually impressive, featuring sculptures, paintings, photography, and sketches. Artists include many artists, such as John Adams Jackson, Peter Paul Rubens, and Winslow Homer.
Hands down, the Bowdoin College Museum of Art is the best free art museum in Maine. You don't have to pay to view any of the collections, though donations are accepted in a box placed near the exit. Hours are Tuesday to Saturday from 10 a.m. to 5 p.m. (8:30 p.m. on Thursday), and 1 p.m. to 5 p.m. on Sunday.
You may want to call before you visit. When a new exhibit is being added, certain floors are closed to the public. As the museum is free, you won't feel ripped off, but touring just the basement level of the museum may not be what you were expecting.