Portland Airport Shuttle Service
You get off the plane in Portland, Maine; you have a few activities planned and a hotel booked, but how do you get out of the airport, and how are you going to get transportation throughout your trip? No worries…Portland International Jetport may be the airport, but they are fully renovated with lots of fantastic amenities to make the best out of your vacation. Grab a bite to eat at some of the restaurants located throughout the terminal while you check out the handy welcome guide to find your way around the airport that you can download from portlandjetport.org or pick up throughout the airport. Then, find a shuttle service that meets all your needs.
At the Portland International Jetport, you can find a variety of shuttle services available to get you where you need to be and keep you happy all vacation long. From rental cars to limousines to taxis and vans, you will find all the ground transportation you need just outside of the baggage claim.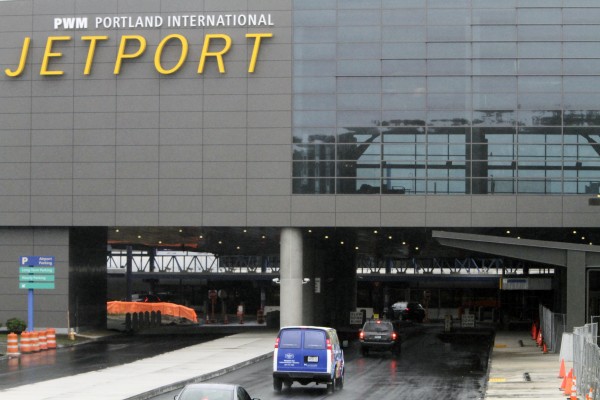 Taxis tend to be the easiest mode of transportation as they seem to be there when you need them, and they are everywhere at the airport. They can also be a lifesaver at helping you find where you want to go throughout your vacation. From the first flight in the morning to the last flight in the evening taxis are there to serve you. Below is a list of some of the taxi companies that serve the airport:
• A-1 Jetport Taxi: 207-871-0206
• A & S Limousine: 207-283-4086
• Airport Cab: 207-899-5335
• Airport Car Express: 207-893-8294
If you're searching for your own mode of transportation, a rental car may be your best option. With more than two-hundred cars, you are sure to find one that meets your needs at a price you can handle. Below is a list of rental cars that are serving the airport:
• Alamo: 207-775-0855
• AVIS/Budget: 207-874-7501
• Enterprise: 207-615-0030
• Hertz: 207-774-4544
• National: 207-773-0036
Free is always better especially when on vacation. Paying for transportation when you could be paying for something more fun is definitely not the ideal situation. For a free mode of transportation, you can also use the hotel shuttles. Just know the hotel you are staying with and take a free shuttle there. Here is another free transportation service:
• Public Transportation
Greater Portland Transit District METRO provides bus service throughout Portland, Westbrook, Falmouth and the Maine Mall area of South Portland. Route #5 travels to and from the Portland Jetport into downtown Portland with links to other METRO routes, Amtrak, South Portland Bus and ZOOM. You can visit www.gpmetrobus.com for route maps and schedules or call (207)774-0351 to get more information.
Whether you want free, cost effective, or in style, you can find it at the Portland International Jetport.