Portland International Film Festival
The Portland International Film Festival is a cultural and diverse festival for all who celebrate film and cinematic excellency. It draws an audience of over 35,000 and is the biggest film event in Oregon, in February annually. Premiering over 100 international shorts and feature films in Portland each year, the festival experience includes parties, visiting artists, and much more festival entertainment.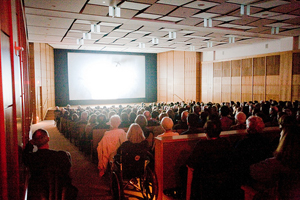 The cinema showcase is displaying the art of film with the diversity all around us. The Portland International Film Festival presents films from more than three dozen countries. The festival is a product of the Northwest Film Center that is a non-profit local mass media arts resource and service association. They were established to inspire the learning, admiration, and application of the film arts, to nurture their creative and specialized distinction, and to help produce an environment in which they may thrive.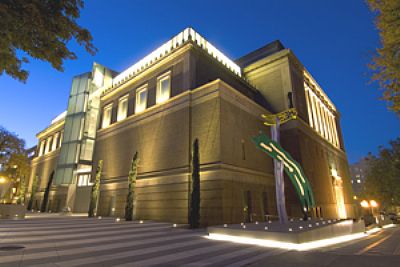 The Whitsell Auditorium is found inside the Portland Art Museum and is a high-tech theater. It serves as the principal location for the film center programs. The Film Center displays about 1,000 screenings and 100 guest artist attendances every year.
The school of film is one of the biggest community-based film arts programs in the region; it offers demanding practical classes and workshops in film production to 1,500 developing entertainers, educators, occupational adult students, children, and teenagers yearly. With award-winning media producers for instructors, they are joining with higher education organizations to offer university degree opportunities.
There are so many different highlights for the Portland International Film Festival such as:
New Directors – each year, among the surprises of the Portland International film festival, is discovering thrilling new filmmaking artists.
Oscar Submissions – each year the Festival showcases the premier of Portland films that have been submitted for the Best Foreign Language Film Oscar. Some of the 20 films submitted this year were from Austria, Belgium, Canada, Cuba, and France, just to name a few.
Short Cuts- the Festival features' programs showcasing unforgettable snapshots of cartoon or computer animated, live action, documentary, investigational, and storyline from all over the world.
Documentary Views – each year the Festival features fresh perspectives on our world and the interesting people that we live with.
PIFF After Dark – Festival late-night series for those of us who like to push the boundaries, this is a night time cinematic adventure.
Global Classroom –introduces for the next generation of movie lovers grasp of our world through film, by enhancing the high school class experience and widening young people's perspective.
Other highlights include Films for families, Alaska Airlines audience awards and Panel discussion:
Censorship and documentary. There is so much to do at the Portland International Film Festival it is a must for movie lovers everywhere.